Yoogo, the keychain with a serial number
Get a safe key return service by registering your Yoogo keychain.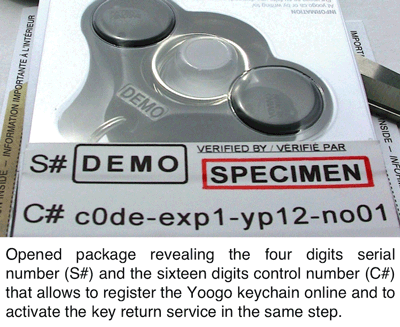 All Yoogo keychains are engraved with a serial number. Your Yoogo is unique and provided with information so you can prove it's yours. The package provides the information to activate the service in less than 5 minutes.
This service is totaly confidential and protects your identity. Please visit the Key return service section of the main site for more details.